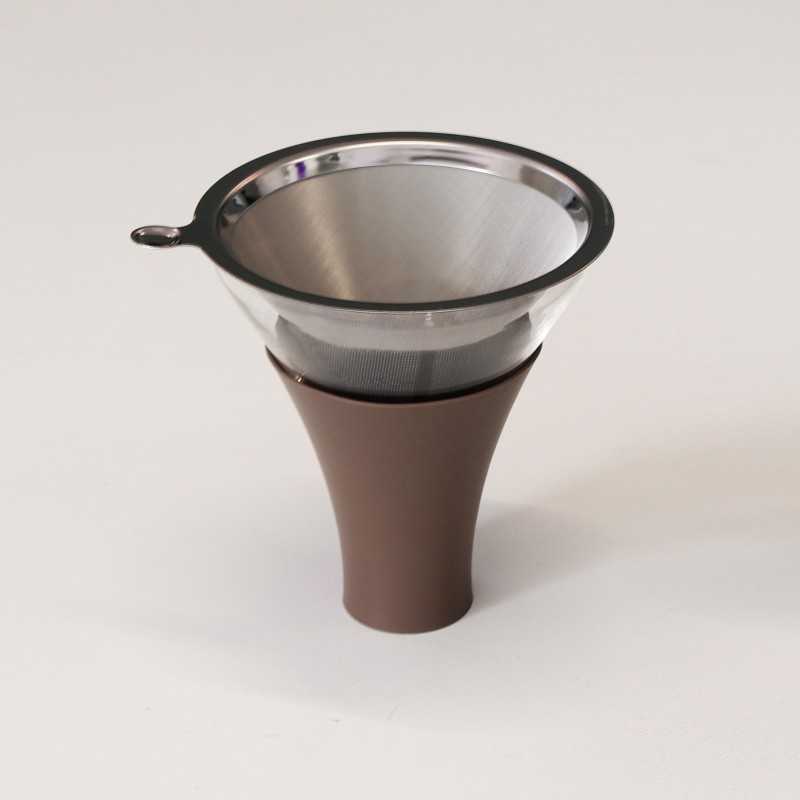  
Volcan - stand
Silicone rubber base for the COFFEE SYSTEM + Unbreakable glass !
VOLCAN can be used in 3 differents ways :
1/ A BASE. It's a very practical and esthetical support to put your COFFEE SYSTEM (glass cone + metal filter) when the drip is over. It's a great accessory to make make an elegant pour-over demonstration.
2/ 10g DOSE. reverted, the small cavity is usefull to weight approx 10g of coffee beans. It can be helpfull in some occasion.
3/ A GLASS. Also VOLCANO ba be used as a glass thanks to its semi-strong material. Isotherm, it will prtect your hands from the heat of the bevarage. And it is stackable and totally unbreackable !
THE GLASS CONE AND METAL FILTER AREN'T INCLUED WITH "VOLCAN"
Data sheet
Series

00:01

Product height

110mm

Product diameter

90mm

Main material

silicone rubber
No customer reviews for the moment.