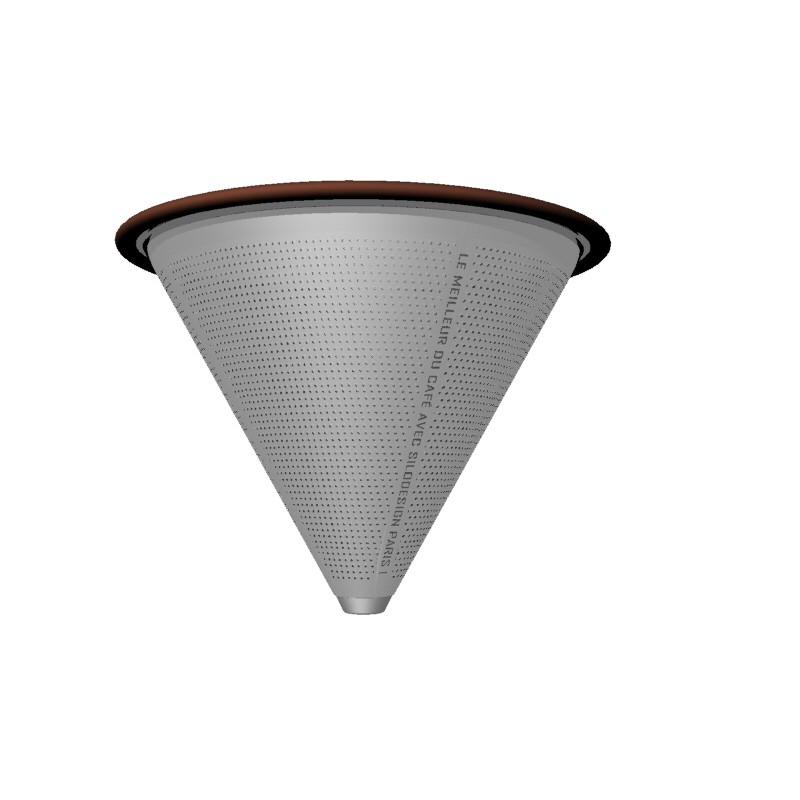  
Sustainable Filter 125mm
"à la française" double layer pour-over coffee filter.
New generation Filter dedicated to make an aromatic pour-over coffee like a Barista
Its unique design made of a double layer stainless steel (an external proforated sheet, and an ultra thin mesh inside) lets all the aromatic flavours to cross the filter without beeing alterated, and stop the finest particules to avoid any of them in the cup.
This filter lets pass through it the natural oils present inside the coffee, unlike a regular paper filter keeping them involving  a lack of the rich natural taste of each coffee bean.
Ecologic, it is life time washable and reusable: no necessary to buy disposable paper filters anymore.
This 125mm filtre has been designed for our Silodesign's glass cone (Ref. GLASSCONE) sold with our pour-over coffee makers. It is furnished with a silicone rubber edge to stay in its best position, and avoid any metal-glass contact.
This filter is exclusively sold on this website.
Data sheet
Series

00:01

Main material

stainless steel