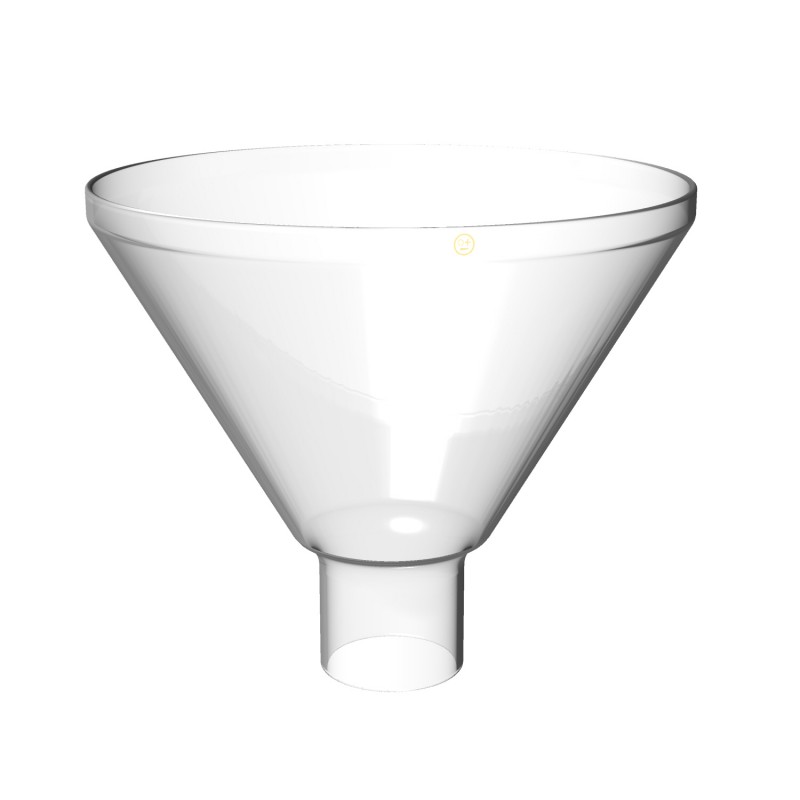  
Glasscone
Borosilicate glass cone for double layer coffee filter. (sold wihout filter)
Essential pour-over accessory for ecologic metal filter.
GLASSCONE :
GLASSCONE is an essential accessory : it is the link between the caraf and the filter. GLASSCONE has been especially designed to stand one the following Silodesign's items :
Ref.BOT25EVEIL
Ref.BOT50EVEIL
Ref.SPH14CM
GLASSCONE has been designed for the following double layer metal filters:
Ref.FILTER125MM
Ref.FILTER145MM
After the last drope has drained out, the GLASSCONE can stand VOLCANO or PROSTAND, to make a beautiful service with the bottle only, closed with its hermetic stopper.
You might also like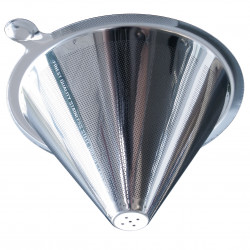 The finest "à la française" double layer pour-over coffee filter.