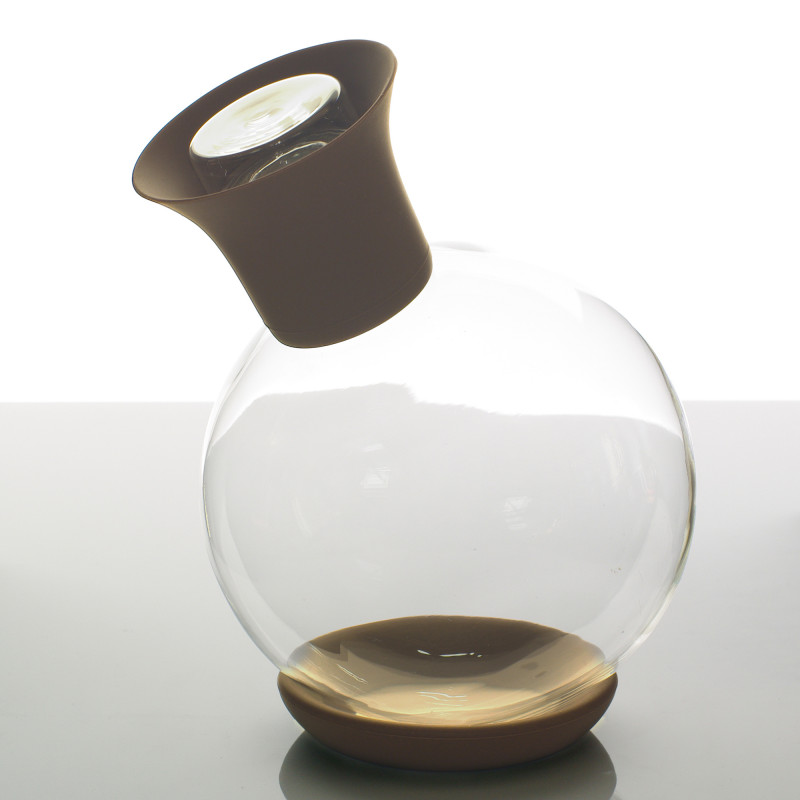  
Spherical Caraf 1000ml BROWN
A great a wine decanter !
Who doesn't dream of some accessories easy to use, and more important, can be used in different ways ?!
That's what gave birth to the Sphere 14cm. With a great capacity of one Liter, it allows you to use it at your best convenience : 
>It is a fanstastic wine decanter, thanks to its large capacity, you can aerate your wine bottle in a wink. Its particular rounded shape allows you to circulate gently the wine while swirling, for an optimum oxygenation. The edge of the spout is anti-drip.
Placed on its silicone base, you can put the sphere at all the directions as you wish, vertical or tilted.
Moreover Sphere 14cm can be positioned upside down for an easy drying, and can be also used as a decorative objet like our "magic tree".
Heat resistance 100°C.
Data sheet
Series

Bottles & Carafs

Capacity

1000ml

Product diameter

140mm

Main material

Borosilicate glass
You might also like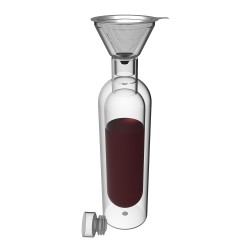 Borosilicate glass cone delivered with the very precise Silodesign's double layer metal Wine filter.
*Bottle not inclued.
The pour-over COFFEE SYSTEM "ONLY" made for the Silodesign's bottles.
The best "à la française" pour-over coffee system. www.00-01.coffee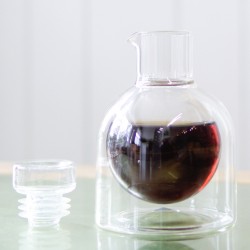 67,5Small insulated bottle with spout.
The stopper is inclued with the bottle.