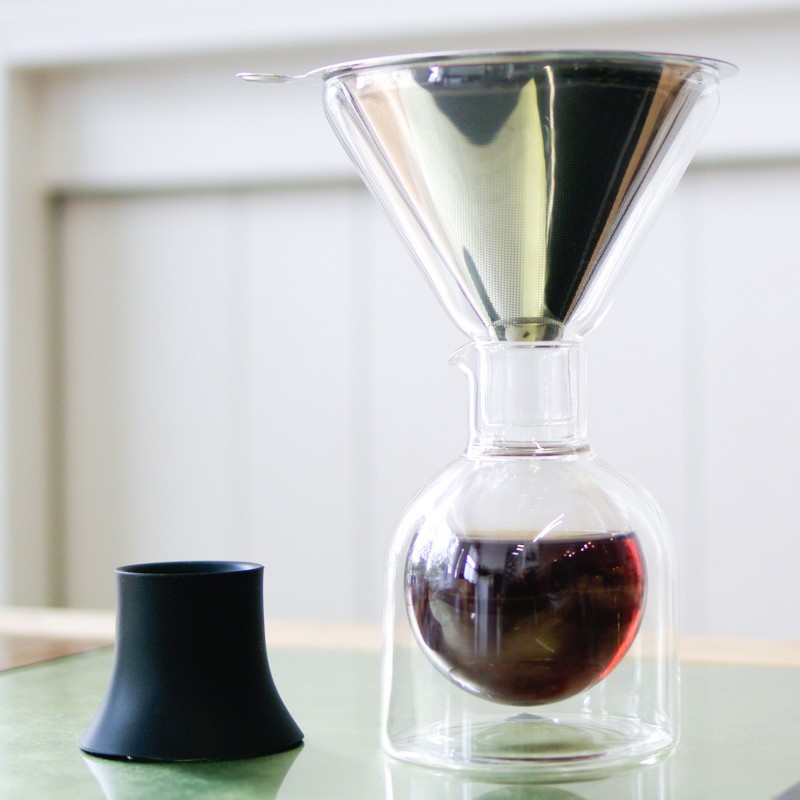  
Sustainable insulated 250ml coffee set
Our sustainable coffee brewer has been selected for "Le Café par Alain Ducasse".
This coffee dripper was designed by Silodesign™ to brew the specialty coffee at "Le Café par Alain Ducasse".
To brew hot coffee, here is the finest quality stainless steel double layer filter. The double layer system lets the natural coffee oil pass for a fully aromatic taste with a great body. The mesh is ultra thin inside to avoid any particles to pass through and delivers a very clean cup. An additional small double layer filter at the bottom allows to extract the first and the final drop of coffee for a very balanced taste. This elaborate technology avoids any clogs during drainage allowing the flow and the extraction time to be very constant. Lifetime washable and reusable.
Data sheet
Series

The Originals

Series

00:01

Capacity

250ml

Main material

Borosilicate glass

Main material

stainless steel