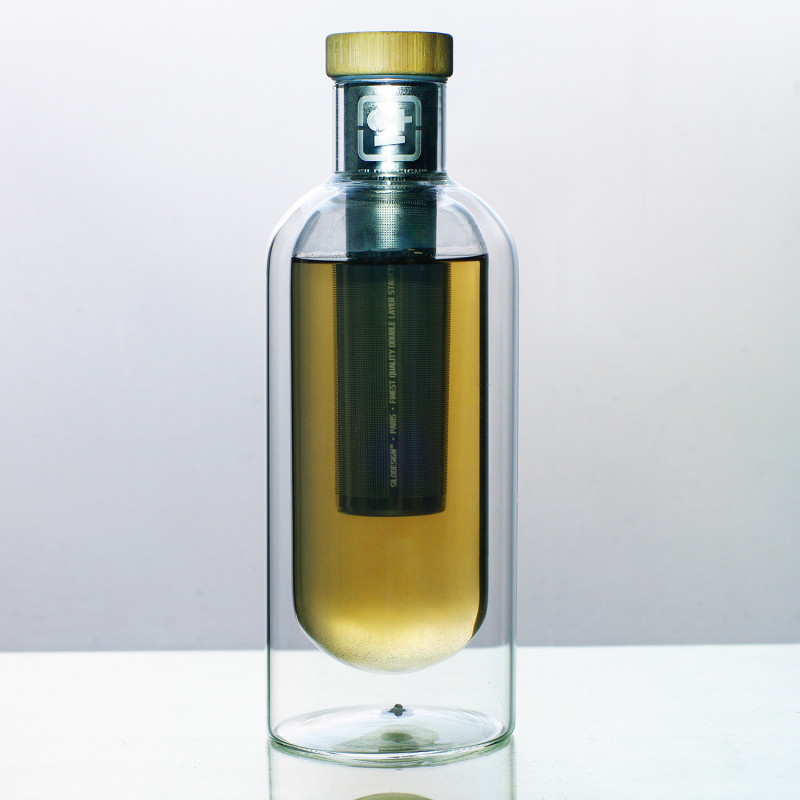  
TeaBot 500ML (infuse)
Durable insulated teapot!
The simpliest and nicest durable teapot on the market...
This mouth blown borosilicate glass bottlle is nice and clear. This double walled bottle will keep you tea warm for a long time.
The filter is double layered with a thin stainless steel mesh inside to extract the best flavour, and manufactured in order to avoid the smallest particles. (The particles in the cup would provide an over extraction, and make a bitter taste).
The nice natural bamboo wood stopper (with its event) will help you to infuse with this ecologic filter. Then it will directly cover you tea bottle.
Only nice and durable material have been selected to realize this nice teapot.
Data sheet
Series

The Originals

Series

Bottles & Carafs

Capacity

500ml

Product diameter

90mm

Main material

Borosilicate glass

Main material

stainless steel

Main material

bamboo wood
No customer reviews for the moment.