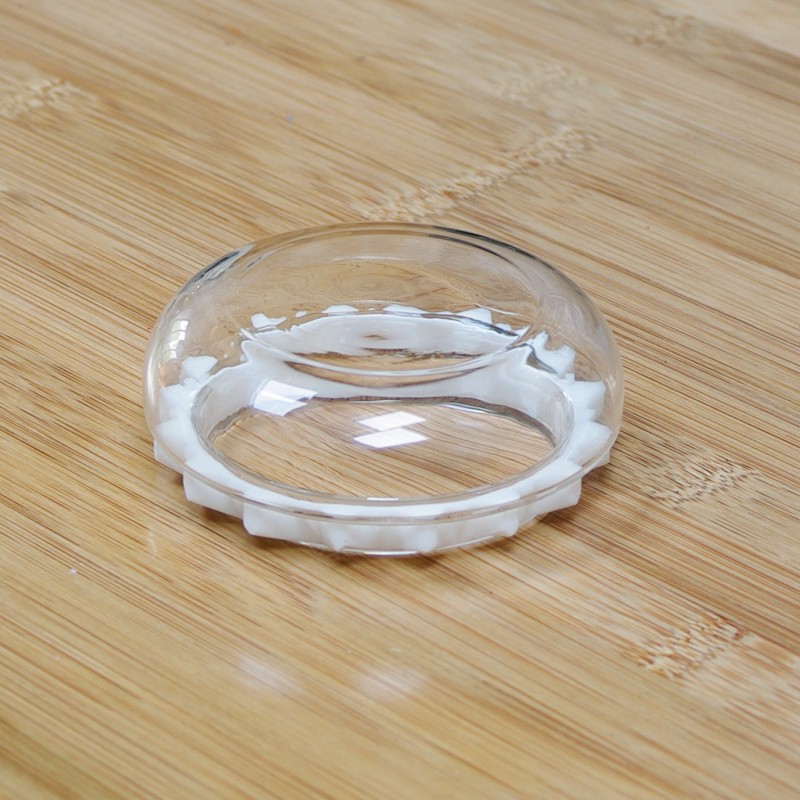  
MODULE TOP single
Can be used as cover or as verrine
In 2019, Silodesign™ brings a series of innovations to the double wall glassware!
Our patented MODULES are made of several independant shapes (made of single layer items). 
MODULES can be combined in order to build several kind of containers: cups, mugs, glasses, verrines, bentos, carafs, bottles...  
MODULES can be used separatly or combined.
•  Great possibility of combinations with simple base resistant shapes. (7 shapes are available today)
•  The insulated thermo protection is still guaranted for most of the combinations.
•  Modules can be customized: a decotation (paper or other) can be inserted inside.
•  The silicone rubber ring «ICE» (inner circular element) is unbreakeable, removable and available in different colors. It as been designed to equalize the pressure in order to prevent a separation of the elements in high pressure (heating), or a breakage in depressurization (cooling).
•  Economic: I case of breakage, you can replace one simple part of your double wall MODULE combination only! (Cheaper than buying a new regular double wall glass blown in one piece)
> Cover sold only.
Data sheet
Series

Modules

Capacity

100ml

Product diameter

90mm

Main material

Borosilicate glass

Main material

silicone rubber