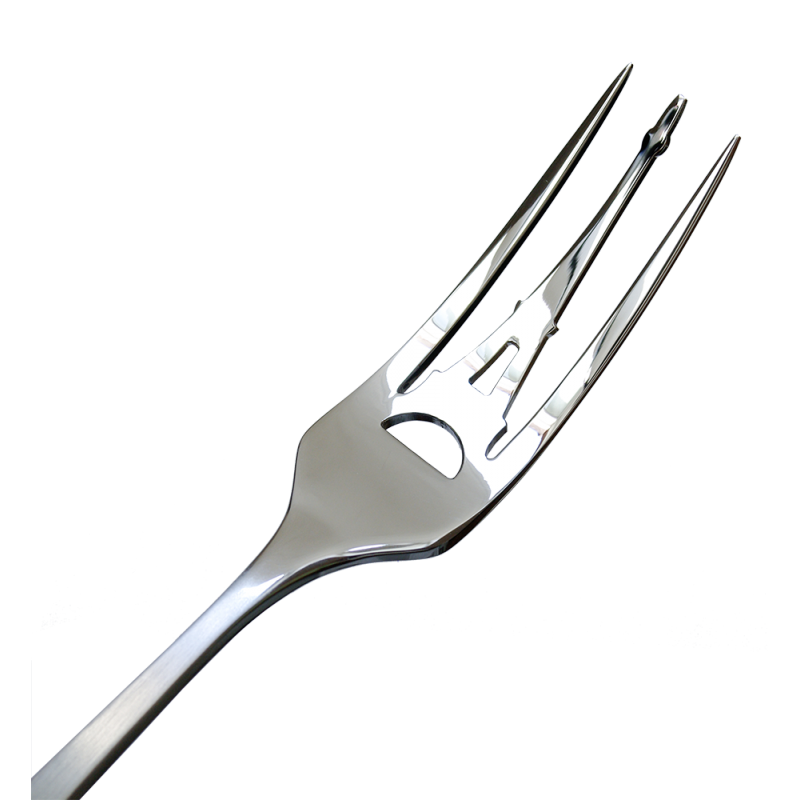  
Eiffel Tower cutleries
La France, Paris, la Tour Eiffel...
Old Paris style, with the intemporal Eiffel Tower.
This items are made in France with the best quality grade.
This unique FL cutlery lines was designed by Romain Gauthrot. 
Based on our emblematic cutlery "Old Paris", the FL cutlery offers a fascinating Eiffel Tower Paris fork as well as a Paris knife by embodying the spirit of the medieval sword. Both of them are made in Thiers (France), with original and unique traditional skills.
As a result, the top of the cutlery is mirror polished and the handle is brushed anti-fingerprints.
Data sheet
Series

Eiffel Tower Cutleries

Main material

stainless steel