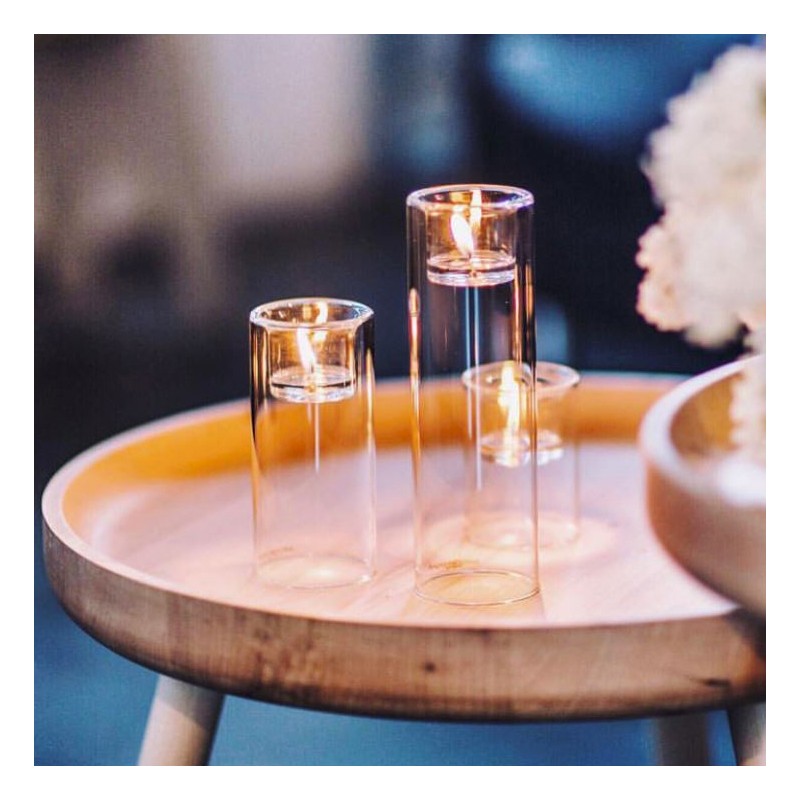  
SiloFlame candle holders
Photophores by Silodesign. (3 sizes available)
GENERAL INFORMATION FOR OUR CANDLE HOLDERS
Correct use:
This device should be used with regular white paraffin-wax tea light candles .
We advise not using palm tree wax candles for a nicer effect.
After use:
Make sure there is still about 3mm (0.1") of paraffin
left after blown out which can be easier to light it
next use. If it remains less than 3mm of paraffin, we
suggest to wait until it turns off by itself.
To refill:
Remove the used wick metal coin before adding a
new tea light candle. Insert the new tea light
candle (without its aluminum cup).
To clean:
Use boiling water, and paper towels.
Data sheet
Series

Photophores

Product height

80mm

Product height

130mm

Product height

190mm

Product diameter

60mm

Main material

Borosilicate glass